If passion were a sole requirement for ministry, Steve Gladen would qualify above and beyond the desired average. Born and raised in Columbus, Ohio, Gladen earned his B.A. in Biblical Studies from Evangel University in Springfield, Missouri, with minors in Greek and Philosophy in 1982. Feeling a tug toward the West, though, he moved to Pasadena, California to receive a Masters of Divinity from Fuller Theological Seminary with a concentration in Pastoral Counseling. He is now the Pastor of Small Groups at Saddleback Church in Lake Forest, California.
Gladen, a quick, energetic, and passionate personality, loves working with people in small groups and teaching individuals and churches the foundations of growing relationships within those same groups. Many churches today often struggle with what exactly a small group should incorporate and what, if anything, it should not use.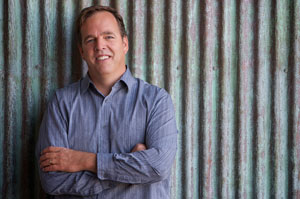 Gladen encourages pastors and lay ministers alike to evaluate their programs based on the five areas of purpose: Fellowship, Discipleship, Service, Evangelism, and Worship.
Fellowship should provide the group with a sense of connectivity and belonging. Discipleship, coupled with accountability should be a primary goal of the group—spurring one another on to higher spiritual maturity. Service can be a huge portion of what a small group stands for. Smaller environments bring out more talents from a variety of people instead of the same individuals nearly all the time, allowing for more people to get involved. Small groups should also encourage attendees to begin seeing the community around them as their active area for evangelism. And finally, worship in a small group encourages more than just music—it provides a sense of transparency among the members.
But how does a church maintain the proper attitude regarding small groups?
"Small groups must be more than a curriculum," Gladen cautioned when asked about small group priorities, "You must ask how the group will take relationships and incorporate the five purposes—and then go deeper." Some churches fear that small groups will create an exclusive atmosphere, and promote a divisive air among congregations. Gladen argues that small groups, if done correctly, produce very positive results. "Small groups can be used to connect the people and provide an atmosphere of accountability," he said, "People feel safer in a smaller environment. It actually promotes healthy evaluation and true surrender of self."
As with any aspect of ministry, the key to small groups is balance. Seek to balance the five purposes in an active way within the group, recognizing that a healthy atmosphere is the ultimate goal.
Gladen, a husband and father of two, recognizes that healthy assessment is essential to the growth of a ministry, both as a group and as individuals. "I know that life can get hectic with a family," he said, "and I have to remind myself 'where is my ministry that I'm not getting paid for? What things do I need to surrender in my life?' Small groups provide a great atmosphere for this evaluation to take place. I am held accountable because these people know me well enough to know what's going on in my life."
If there was one final piece of advice that Gladen would seek to give pastors all over the country it would be, "You have to grow big and small at the same time. As your church grows in numbers, it is important to connect people through many small groups, encouraging accountability and transparency—keeping in mind that the end result should always be healthy growth!"